Kantory kryptowalut w całej Polsce
Gdybyśmy mieli określić markę Cashify jednym zdaniem to padłyby w nim takie słowa jak bezpieczeństwo, jakość, szybkość, wygoda i innowacja.
Cashify to sieć stacjonarnych kantorów kryptowalut składająca się z 15 punktów stacjonarnych oraz kilkunastu mobilnych, rozsianych po całej Polsce. Działamy również za pomocą technologii BLIK.
Naszym głównym celem jest sprawianie, by wymiana kryptowalut była łatwa i przyjemna, a co najważniejsze nie wiązała się z ryzykiem utraty środków czy blokady konta bankowego. Spotkanie oraz jego proces w naszych kantorach przypomina spotkanie dwóch dobrych znajomych.
W ofercie mamy wymianę Kryptowalut na pieniądze fiducjarne (PLN, EUR, USD) oraz metale szlachetne (złoto, srebro, platyna).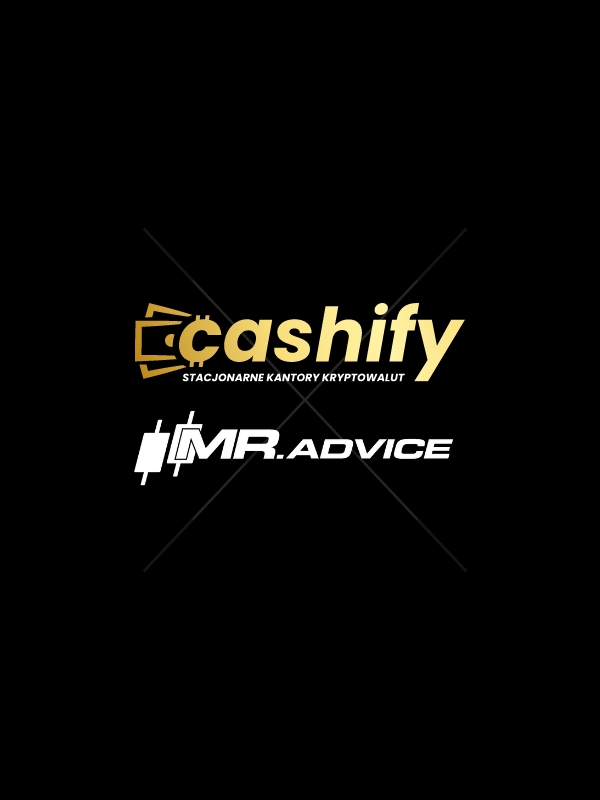 Dla członków grupy na hasło Mr.Advice prowizja od wymian wynosi 2.5%